Shopping Cart
Your Cart is Empty
Thank you for your business!
You should be receiving an order confirmation from Paypal shortly.
Exit Shopping Cart
Mind Body Spiritual Fayre
Holistic event you shouldn't miss
Sunday 7th November 11am-4pm - Cosham trades social club 14 wayte street cosham PO6 3BS
Stall from, psychic readers, crystals, Angel Reiki Healing, Reiki Healers, Animals Healers and much much more.
Finally it's here. I am now offering free long distance angel reiki healing. This can be for anyone who seeks healing on a long distance level due to any reasons. Long distance healing can be just as good, as in person. Anyone wishes to have this amazing heling energy, please Contact Me to make an booking. Or visit my page by clicking Angel Reiki Healing.
Angel Reiki Animal Healing
Later this year 2021 I will be also offering healing using angelic light, and reiki healing energy combined for a more powerful healing sessions for all types of our much loved companions. 💖
Please check back often as this page is updated on a monthly basis. If you need to contact me, then please use the Contact Me page.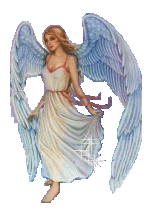 Later this year 2021 I will be also offering hands on Angel healing light, and Reiki Healing for a more powerful healing sessions. 💖




Please check back often as this page is updated on a monthly basis. If you need to contact me, then please use the Contact Me page.

I am now offering long distance FREE Reiki Healing. This will be done on a weekly basis using an up to date photo of yourself. 💖




Please go to my Reiki Healing page for further information and how to book your free long distance reiki healing online session.

My new portrait of my Spirit Guide Shen, who is a Tibetan Monk. Shen helps me with me with my Mediumship, Psychic work, and opens the door way to the Spirit world. Very excited that he allowed a fantastic psychic artist to draw him. Finally 💖

0

/